Master Pedro Sauer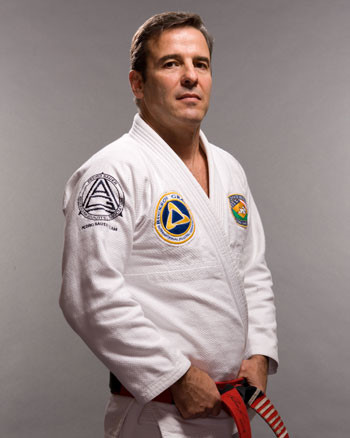 Master Pedro Sauer is an 8th-degree Gracie Jiu Jitsu Red and Black Belt under Rickson Gracie and Helio Gracie. He is head instructor of the Pedro Sauer Brazilian Jiu Jitsu Association; to which Team Pedro Sauer UK is affiliated.
Introduced to Gracie Jiu Jitsu whilst in his teens by his good friend and mentor Rickson Gracie, Master Sauer's problem solving ability earned him his "crowning achievement"; the honour of being the first non-Gracie to receive a black belt from Helio and Rickson Gracie, in 1985.
1990 saw Master Sauer relocated from Brazil to California, to live and train with the original wave of Gracies who had come to America to teach their art.
With his academy now based in Sterling, Virginia, Master Sauer is still striving to perfect his Jiu Jitsu, after over 40 years on the mats.
Backed by the philosophies and teachings of Master Sauer, Team Pedro Sauer UK is proud to be a part of this impeccable lineage, and to be able to call Master Sauer our teacher.