Professor Allan Manganello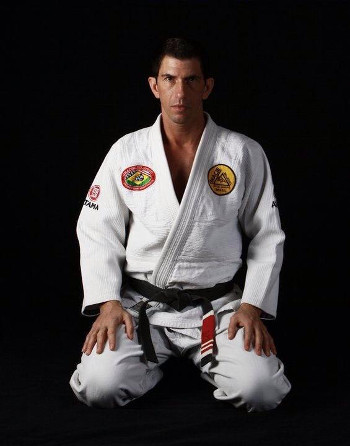 Lead mentor for Team Pedro Sauer UK is Allan Manganello.
Allan's passion for martial arts began when, at the age of eight, he spent a year and a half studying Shaolin Kung-Fu, under instructor Cynthia Rothrock.
After leaving the area, it took Allan some time to find a school that could teach him what he was looking for. After eventually enrolling in Shaolin Kempo classes in 1985, Allan continued to train and achieve his 2nd Degree Black Belt under Jean Louis Arseneau in 1994.
1994 saw Allan begin to study Gracie Jiu-Jitsu, under Relson and Royce Gracie, who introduced him to their brother, Rickson Gracie; the two met and became good friends. Allan went on to earn his Gracie Jiu Jitsu Blue Belt from Rickson in 1996.
In 1997 Allan met Pedro Sauer through Rickson. Allan began training with him, whilst continuing his training with Rickson in California.
Allan was awarded his Purple Belt by Rickson in 2000; the same year that he was invited to be part of Rickson's entourage for his fight in Tokyo, Japan in Coliseum 2000.
On November 4, 2006, Allan was promoted to Black Belt in Gracie Jiu-Jitsu by Pedro Sauer.
Allan was promoted further, to first degree in 2010 by Rickson Gracie, and to second degree in 2012 and to third degree in 2015, by Pedro Sauer.