Andy Edwards Visits The Gracie Academy – August 2016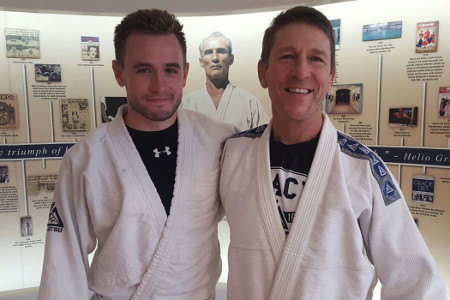 Whilst on vacation in California, Team Pedro Sauer UK student Andy Edwards made sure not to miss an excellent opportunity, and scheduled some time to train at the Gracie Academy in Beverly Hills.
Andy took part in a Gracie Combatives class, where he first worked on pulling guard against an opponent that is resisting the more conventional takedowns. The Session then moved onto what happens if the situation goes bad once you get to the floor, and the guy takes the mount; with ways to escape this potentially very dangerous situation.
Andy said how much he had enjoyed his time at the academy, and how welcome he was made by class instructor Chris Saunders and the others in the class.