Bill Long Visits Gracie Jiu Jitsu Singapore – June 2016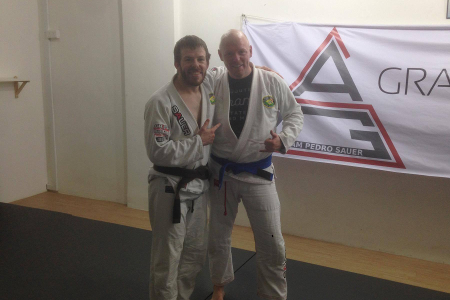 Whilst travelling abroad for work, Team Pedro Sauer UK member Bill Long got the opportunity to train with extended PSBJJA family in Singapore; an opportunity he couldn't refuse.
Gracie Jiu Jitsu Singapore Instructor, Cam, and his guys made Bill feel very welcome. Bill commented on the great facility, shiny new mats and much appreciated air conditioning.
Bill said how much he enjoyed training with such cool people, where he picked up some great details; he just wished that work commitments hadn't stopped him from training more during the course of his stay.