Halldór Sveinsson Visit – October 2015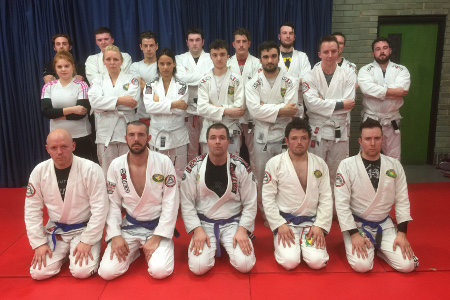 October 2015 went out in style, when Halldór Sveinsson made his annual autumn visit to Team Pedro Sauer UK.
Halldór, who trains at Gracie Iceland in Reykjavik, took the regular Thursday night class at South Woodham Ferrers, before running an extra workshop for a handful of guys on the Saturday afternoon.
Halldór drew from his experience of training with a number of PSBJJA instructors; showing some totally fresh techniques, and also some fine tweaks on some more common class material.
As with his previous visits, the sessions were well received by everyone that attended; giving everybody something that they can drill and incorporate into their own game.
We look forward to having Halldór visit us again soon!