Master Rickson Gracie Seminar – May 2017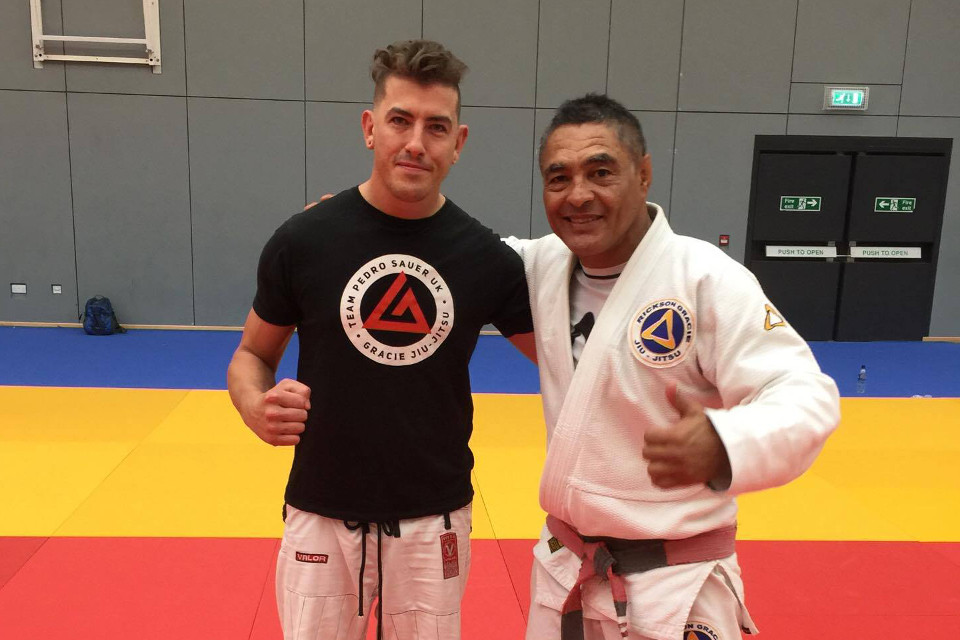 Travelling from Chelmsford to Glasgow, Team Pedro Sauer UK member Jamie Schramm recently seized the opportunity to train with Master Rickson Gracie at his latest UK Gracie Jiu Jitsu seminar.
After focussing on some breathing techniques, Master Rickson worked through some details of the T-Position, posture in guard and control in the mount; as well as a back take from the guard that Jamie said that he particularly liked. The session closed out with Master Rickson speaking about his thoughts on sport Jiu Jitsu and loyalty to your club.
Jamie remarked that the session was one of the best things he had ever done for his Jiu Jitsu! When chatting with organisers, they mentioned to him that they hope to make the seminar a regular fixture. This is great news, and we hope to have few more Team Pedro Sauer UK members attend the next one!