Mike Horihan Seminar – February 2017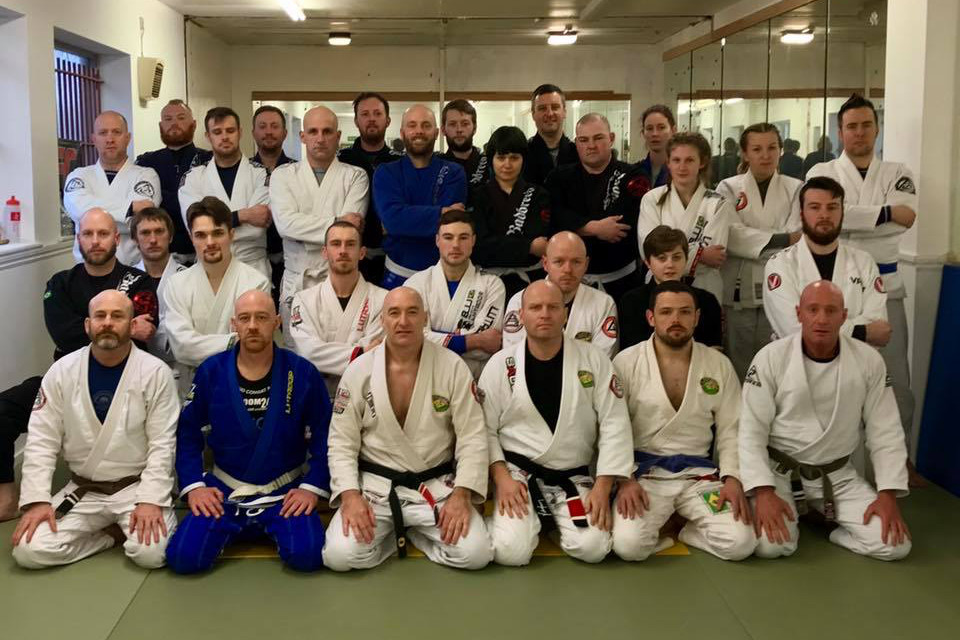 Wanting to maximise time with high level association guys, a handful of Team Pedro Sauer UK regulars travelled along to the Mike Horihan Gracie Jiu Jitsu seminar, hosted by new PSBJJA affiliates at Southend Combat Academy.
The focus of the first section of the session was a sequence of postures, guard breaks, and guard passes; and the indicator to use each.
The second half moved on to how to then advance to mount from the side control position.
Thanks to Mike for the seminar and to Simon for hosting; we hope to see the guys from Southend more and more in the future!