Ronnie Wuest Seminar – May 2016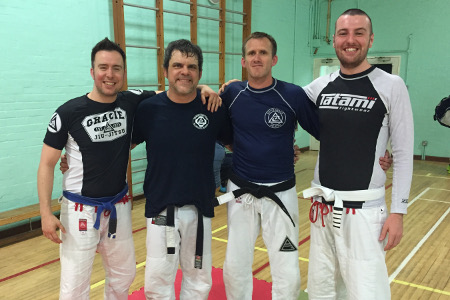 For the third year in a row Coach Jon Hegan of Upminster Royce Gracie Jiu Jitsu hosted a fellow black belt Ronnie Wuest of Delaware Combat Sports/Royce Gracie Jiu-Jitsu Academy.
Ronnie's list of achievements are extensive, including an IBJJF World, 2x Pan American Gi and No Gi golds, and an impressive MMA record.
It's this record, along with a very open and honest teaching approach, that drew Team Pedro Sauer UK students Martyn Rackham and Ally Grant to attend a two day seminar covering both Gi and No Gi techniques.
Throughout the seminars Ronnie showed not only techniques he had used personally to great success but only those that are just as effective on that street as the mat.