Master Pedro Sauer Seminar – June 2017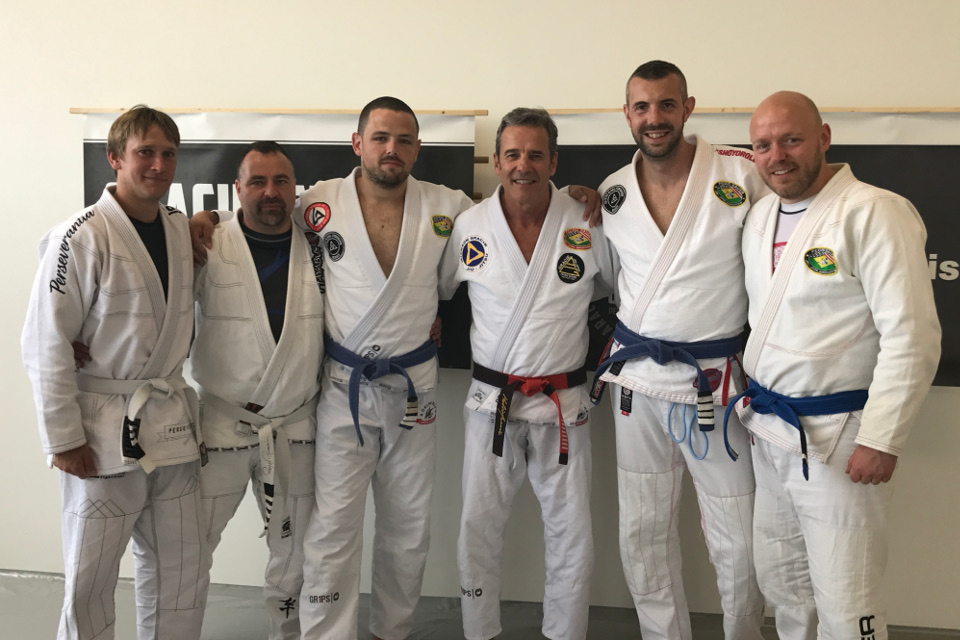 Following on with the tradition set over the past few years, June 2017 saw members of Team Pedro Sauer UK travel to train with Master Pedro Sauer, at Gracie Iceland.
The visit started off in great form on the Friday, with a three hour seminar given by PSBJJA Black Belts Johann Eyvindsson and David Porter.
Saturday's session with Master Sauer himself followed his usual Q&A format. Meaning particular problems could be addressed; not only with 'techniques', but also concepts that cross over to a variety of situations.
Sunday's open mat took the weekend's mat time to around ten hours.
Everyone commented on how they felt they had taken a load away, from the instructors themselves, and also from the other people in attendance.
Roll on next year!