Mike Horihan Workshop – April 2018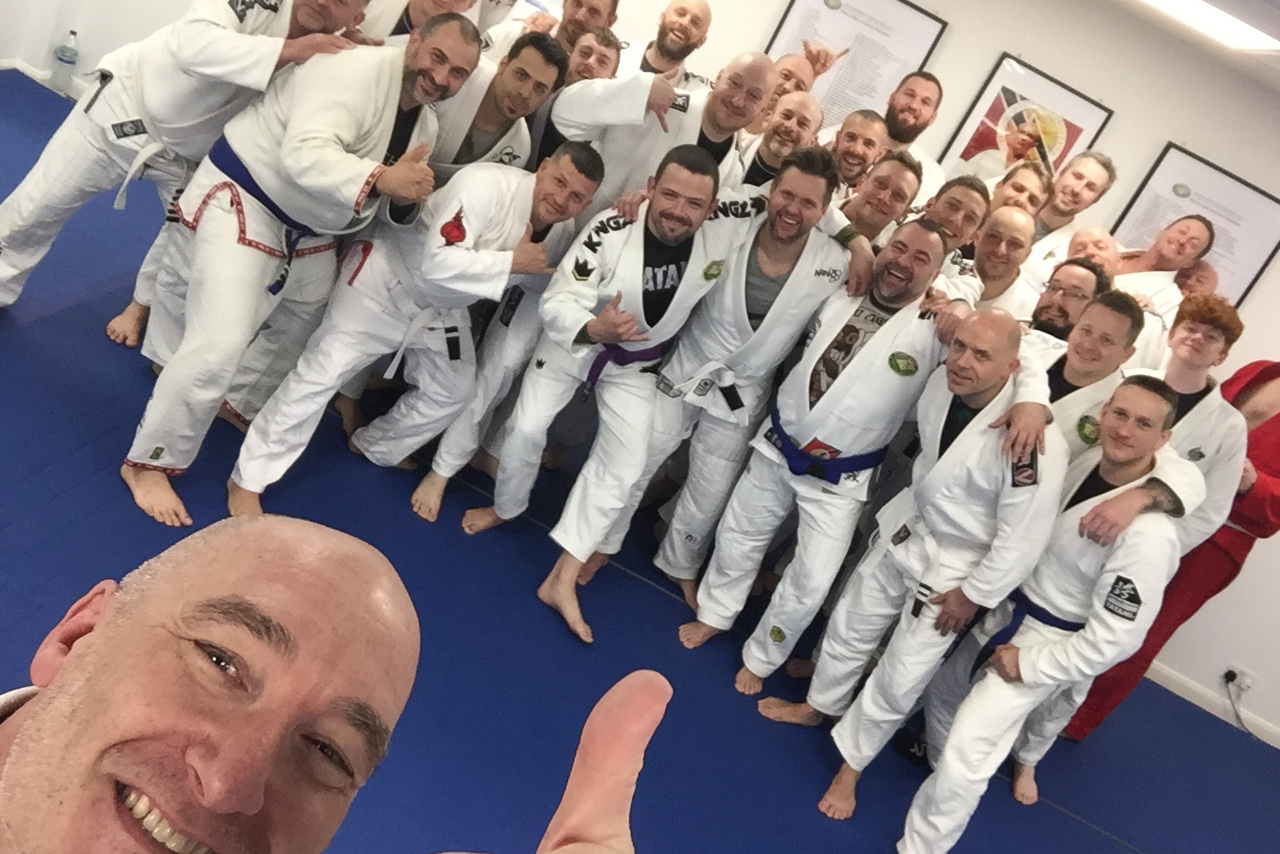 Coming back to see all of the the UK-based PSBJJA clubs for the second year running, Mike Horihan came to Chelmsford to deliver a Friday night Gracie Jiu Jitsu workshop for the guys and girls at Team Pedro Sauer UK.
As well as Chelmsford and South Woodham Ferrers class regulars, there were also on the mat, fellow PSBJJA affiliated instructors and students from Southend Combat Academy and Cronus BJJ.
Mike, assisted by fellow Pedro Sauer Black Belt Geoff Cumbus, worked through a number of topics, giving some great tweaks on some not too unfamiliar material.
A big thank you to Mike for taking the time to travel from PSBJJA HQ in Sterling Virginia, to give such a well received session! We hope to host Mike again in the near future!