New Blue Belts at Team Pedro Sauer UK! – June 2018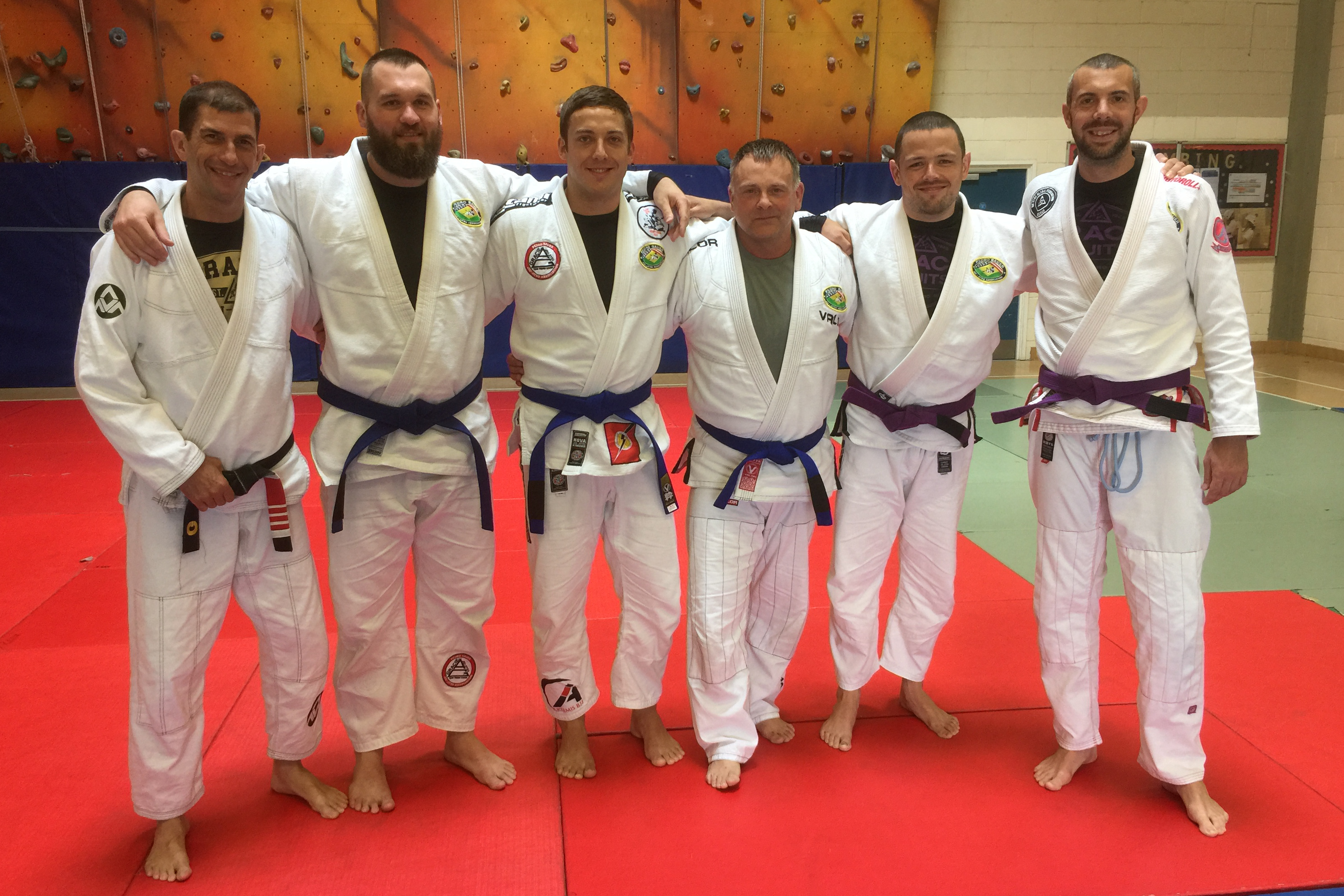 Professor Allan Manganello took the time during his latest visit to see Team Pedro Sauer UK to test the latest cohort of four stripe white belts for their Gracie Jiu Jitsu Blue Belts.
After a comprehensive three hour assessment and feedback session, we're happy to say that they all met Professor Allan's high standards and that they all passed!
Congratulations to (Big) Sam, Sam (Smedium), and Gary!