New Blue Belts at Team Pedro Sauer UK! – September 2017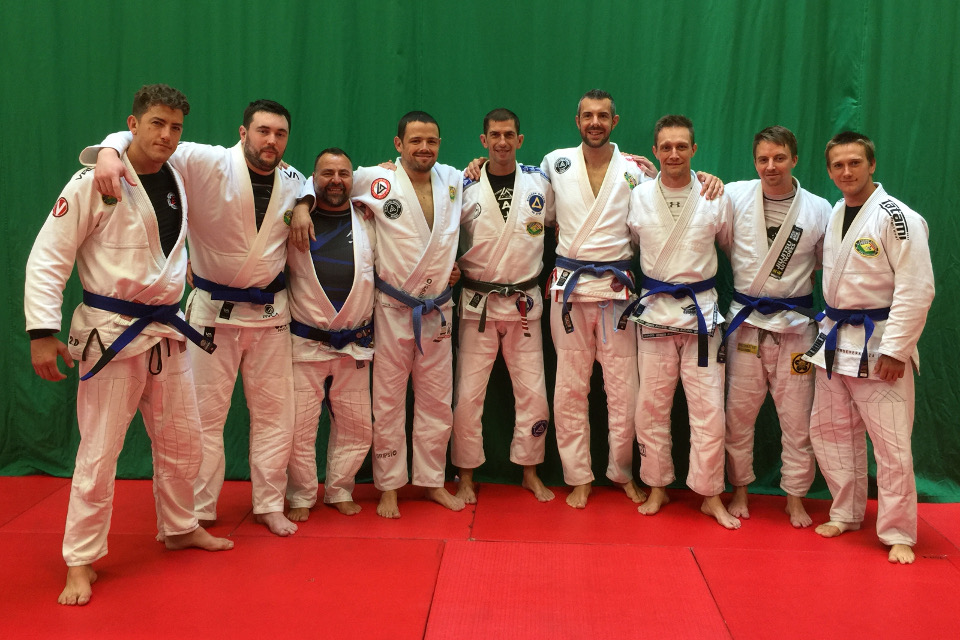 As part of Professor Allan Manganello's latest visit to the UK, he tested the latest batch of candidates for their Gracie Jiu Jitsu Blue Belts.
Through a thorough three hour assessment, every requirement was fully evaluated; and we are happy to say that they all passed!
Congratulations to Jamie, Joe, Julio, Shaun, Reuben, and Brett!