Professor Allan Manganello Seminar – February 2018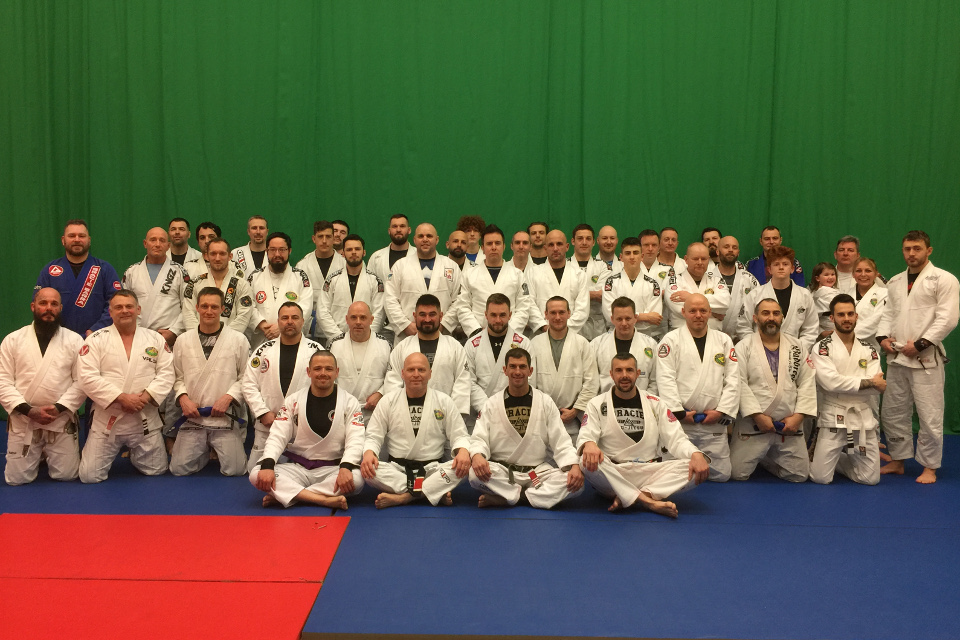 Following on from his last visit in September 2017, 3rd Degree PSBJJA Black Belt Professor Allan Manganello returned to visit Team Pedro Sauer UK, to give a seminar to both club members and friends that had travelled from all over the UK (and Iceland).
The session, hosted at South Woodham Ferrers Leisure Centre, focussed on mastering the mount position; mainly control of the position, meant to make an opponent 'give up'.
Feedback from Professor Allan's session was excellent; with both first time attendees and seasoned regulars lapping up the knowledge!
As ever, thank you to Professor Allan for travelling to the UK, spending time away from his home and family, to visit us!
Professor Allan's next UK trip is set for June of this year; we can't wait!