Self Defence Workshop – February 2016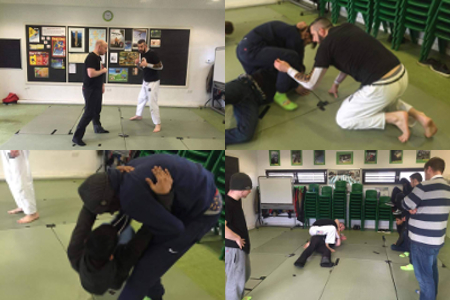 On Monday 1st Feb Team Pedro Sauer UK affiliate Peter Squire travelled to 'Outdoors in The City' to teach Gracie Jiu Jitsu to a group of students; al of which had very real examples of needing self-defence in their lives.
Peter, assisted by club member Bill Long, went through a number of techniques to address the questions that the learners had and some common situations.
All of the students participated well and picked up on the techniques quickly seeing the value of them in a real situation; working cooperatively and creating a safe environment for themselves and their training partners. All of the students agreed that it was hard work but enjoyable and had improved their awareness and safety in a self-defence situation.