Peter Squire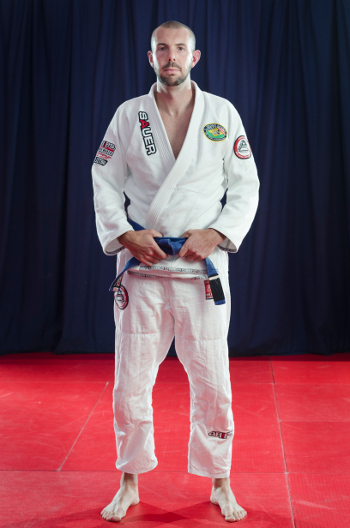 Team Pedro Sauer UK co-lead lead affiliate, Peter Squire, started martial arts at the age of six, at a local judo club. Like most children this only lasted two years before other sports took over, but gave him an initial grounding that would spark his interest in future years.
At the age of fifteen Peter started training again; starting with kickboxing, before adding judo back in a couple of years later.
His martial arts career became more centralised when in 2002 when he trained with Laurence Sandum for all of his martial arts. Whilst training for his kickboxing black belt Peter upped his training with additional sessions at Team Sure Grip MMA academy, run by Royce Gracie Black Belt Dan Burzotta. Here, Peter found his love for Gracie Jiu Jitsu and continued training there for a year before Laurence Sandum introduced Gracie Jiu Jitsu to his own academy, under Master Sauer
In 2013, after a four hour assessment by Mike Diaz, Peter was awarded his Blue Belt in Gracie Jiu Jitsu.
Peter was promoted further, gaining his Purple Belt in 2018, by Professor Allan Manganello.