Ally Grant Competes in UWCB Boxing Event – June 2016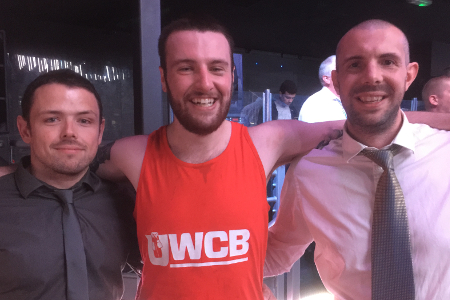 Adding to his regular training in Gracie Jiu Jitsu, Team Pedro Sauer UK member Ally Grant decided to try his hand at boxing, at the latest Ultra White Collar Boxing Event, held in Chelmsford in June.
Ally regularly trains in Muay Thai, with Robin French, but had little experience in boxing and had never competed before in either discipline.
Ally always gives full effort to reaching his goals, and the preparation for this bout was no different; getting in additional sessions with both Robin French and Peter Squire, on top of the scheduled UWCB group sessions.
We're happy to say that Ally won his bout by decision, after sticking to the game plan he had worked on in training, and made nearly £400 for Cancer Research UK in the process. Well done Ally!