Syllabus Workshop – November 2017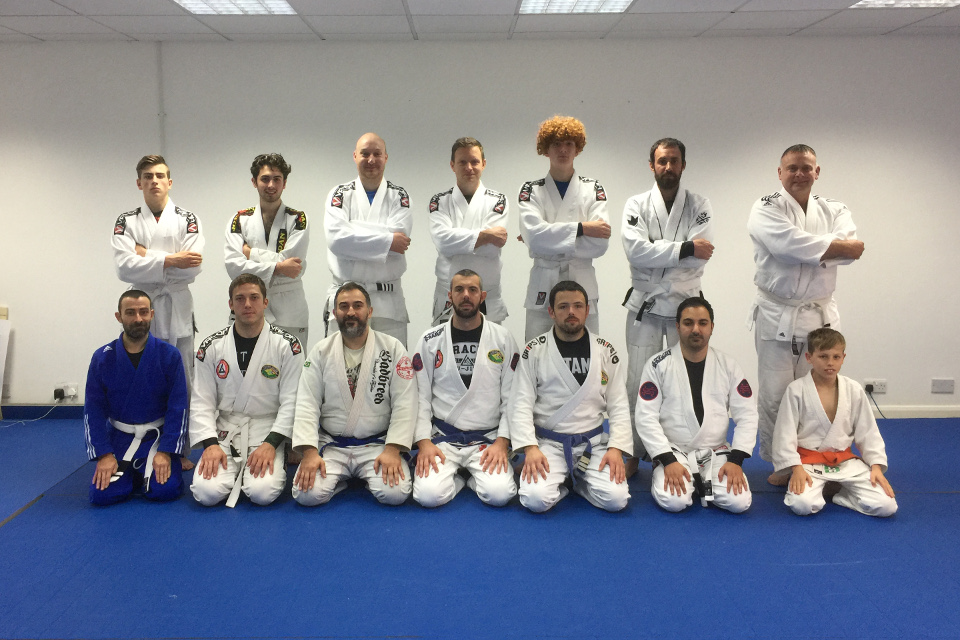 Wanting to support the latest UK-based PSBJJA affiliate, Peter and Robin from Team Pedro Sauer UK ran a syllabus workshop for some of the guys from Cronus Jiu Jitsu.
Opening up the session to the members of Team Pedro Sauer UK, the session was a good chance for those guys that had already seen the material in the main class rotation, to get in some extra practice.
With a focus on the major movements of Gracie Jiu Jitsu, and the White to Blue Belt standing self defence syllabus, the session was well received, with everyone working hard.
Thanks to everyone who came out to train! We look forward to running a similar session again sometime in the near future.