Women's Self Defence Workshop – July 2016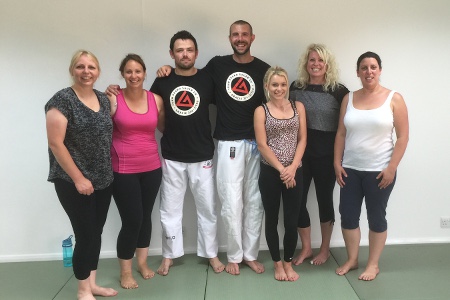 July saw a change of location for Team Pedro Sauer UK's latest Women's Self Defence Workshop, with it this time being held at their Chelmsford location.
The session began with an overview by instructors Peter Squire and Robin French of the three things required for an attack to happen, and also the four stages of an attack.
Working from the Gracie Jiu Jitsu syllabus, the ladies at the workshop worked through some techniques applicable at each stage.
As ever the feedback was great, with a few ladies returning for their second time at the workshop commenting on how they had picked up some great extra details second time around.
Well done to everyone who attended; you were all a pleasure to instruct!