Women's Self Defence Workshop – November 2016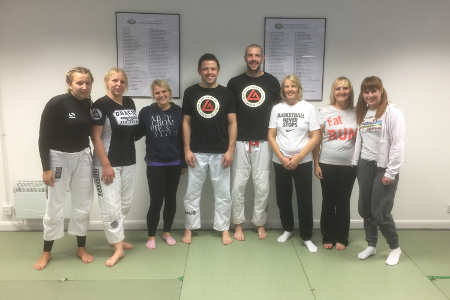 Returning for second time at their Chelmsford location, November started in great fashion when Team Pedro Sauer UK's held their latest Women's Self Defence Workshop.
After introductions, Instructors Peter Squire and Robin French spent time first discussing the elements required for an attack to happen, and spoke about the distinct stages of an attack.
With material from the Gracie Jiu Jitsu syllabus, the ladies attending the workshop then tried out some simple, yet effective strategies and techniques to help them defend themselves at each stage of an attack.
As with previous workshops, there was a great energy within the group; thank you for coming along to train!