Women's Self Defence Workshop – October 2015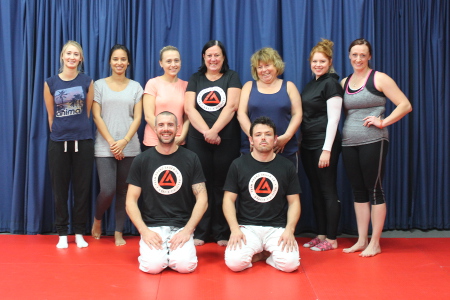 October 2015 saw Team Pedro Sauer UK hold their first Women's Self Defence Workshop at their regular training venue in South Woodham Ferrers.
Peter Squire and Robin French started the session with a brief overview of what is required for an attack to take place and the 'game plan' an attacker might use
Using this as a framework, the ladies worked through a set of solid, fundamental techniques from the Gracie Jiu Jitsu curriculum, they could utilise at each stage.
The material was well received, and with practice, is something they could all use to defend themselves if the need were ever to arise.
We look forward to seeing the ladies again for the next session!