New Blue and Purple Belts at Team Pedro Sauer UK! – February 2018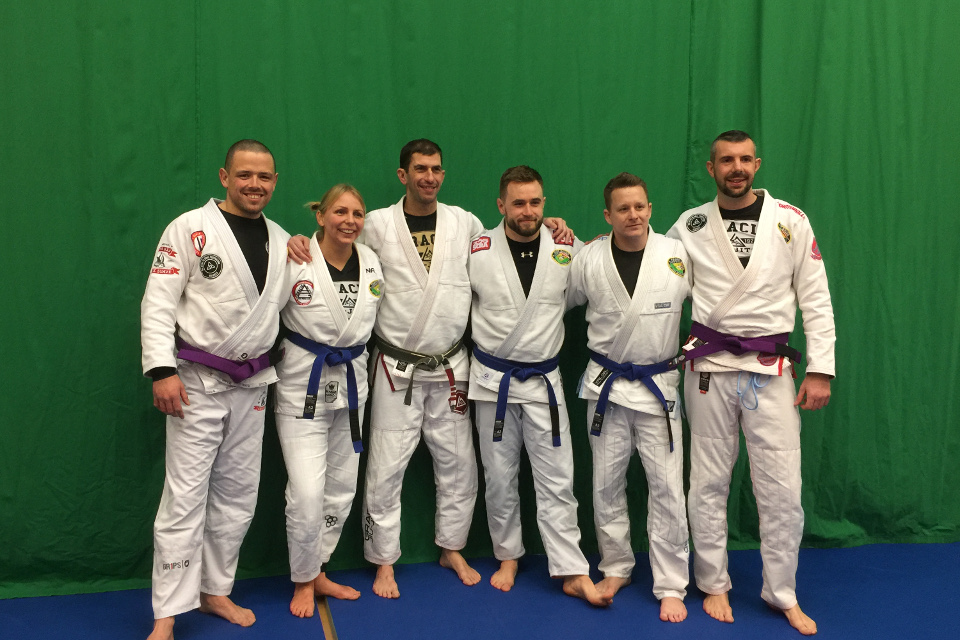 February 2018 saw the return of Team Pedro Sauer UK mentor Professor Allan Manganello to the UK.
Whilst here, he assessed the latest cohort of guys and girls for their Blue Belts. After a thorough assessment, testing their knowledge on a wide range of the PSBJJA syllabus, we are excited to say that they all passed!
Additionally as somewhat of a milestone for the club, after a comprehensive test of their understanding of, and ability to apply Gracie Jiu Jitsu, instructors Peter Squire and Robin French were both awarded their Purple Belts
Congratulations to Andy, Caroline, Jason, Peter, and Robin!